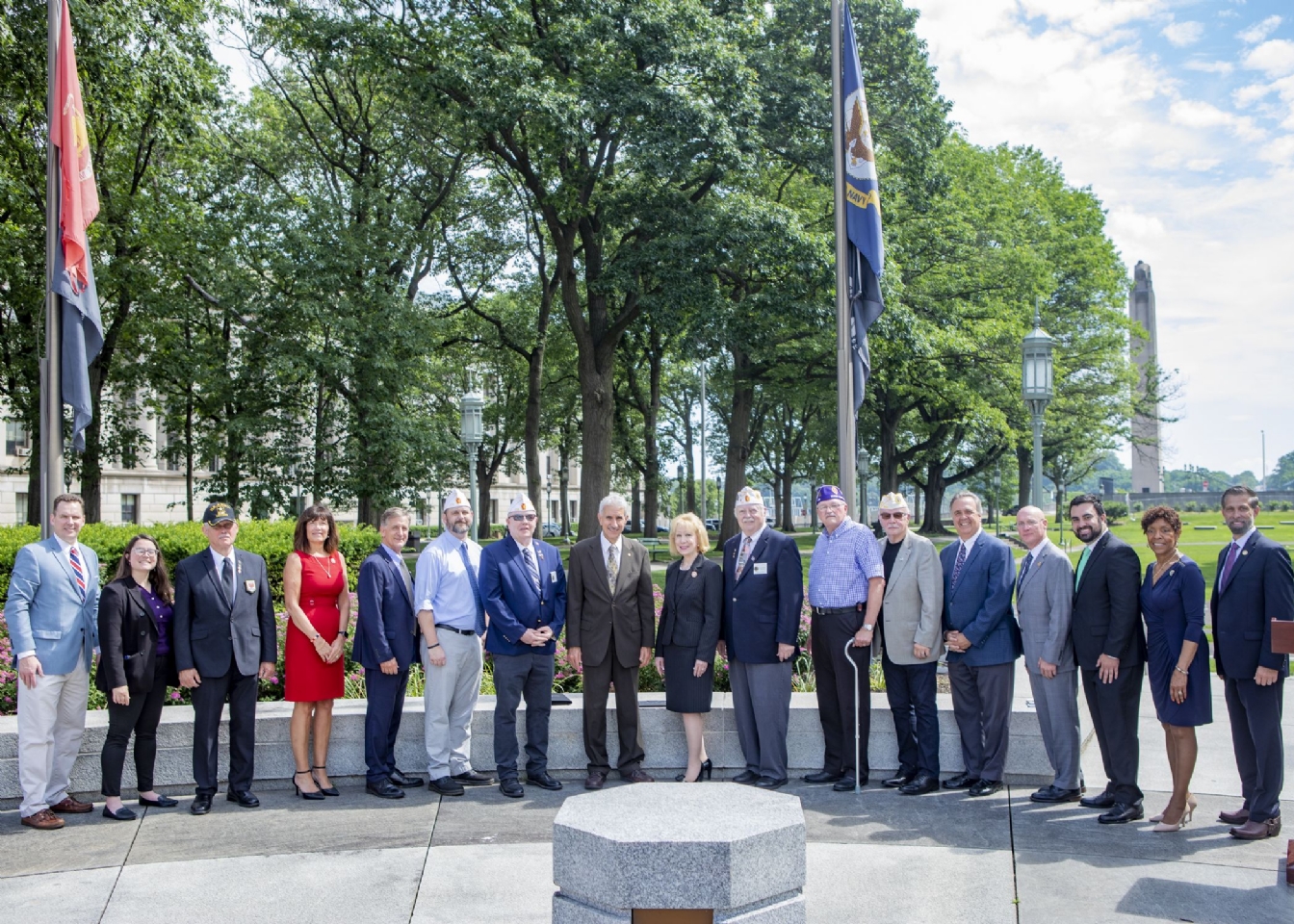 "We stand here today in this beautiful setting of Soldier's Grove to honor the men and women who served our country honorably and heroically as members of our armed forces," said Boback. "The bills were reported out of my committee just before Memorial Day. With the remembrance of D-Day, June 6, 1944, coupled with the upcoming 4th of July celebration, we felt that it was paramount to work together on behalf of our veteran community throughout the Commonwealth. The committee came together, in a bipartisan fashion, to produce a package of bills that will truly assist our veterans and their families.
"I know that there is more to do, and I assure you other bills will follow later in the year, but this package of bills will improve the lives of veterans across Pennsylvania. The package increases funding for our Act 66 Veterans Service Office Program, as well as our Pennsylvania Veterans Trust Fund. Additional funding is also increased for our Veteran Honor Guard Programs at Pennsylvania's three national cemeteries and increases our State Blind and Paralyzed Veterans Pension Programs.
"The committee worked to additionally enhance college admission criteria, create greater protections for veterans discharge papers, update our veterans' outreach and service programs and membership criteria for various veterans and military commissions. There is legislation also focused on establishing Pennsylvania as a partner in the 'National Medal of Honor Highway' and a resolution to call on the United States Congress to embrace new therapies for the treatment of post-traumatic stress injuries.
"We must always search for solutions and assistance for those who have suffered trauma, injuries and loss on our behalf - they truly deserve the best care they can receive. I am grateful for the sponsors of the legislation and the committee members and I look forward to seeing their passage through the General Assembly."
'For Those Who Served' package of bills included House Bills 164, 490, 941, 995, 1055, 1057, 1091, 1220, 1389, 1421, and 1427; House Resolution 103; and Senate Bill 155.
The press conference can be viewed here.